Merci pour votre patience!
Simon van der Zande • Belgium • 2022 • 17 min.
A bus ride in Brussels. Passengers are looking out the window, on their cell phones or chatting with each other. Then Samuel gets on, a Congolese immigrant, who begins to voice his discontent with Europe.
Part of
Humo Award Flemish Competition: Fiction 3 Kortfilmfestival Award Winners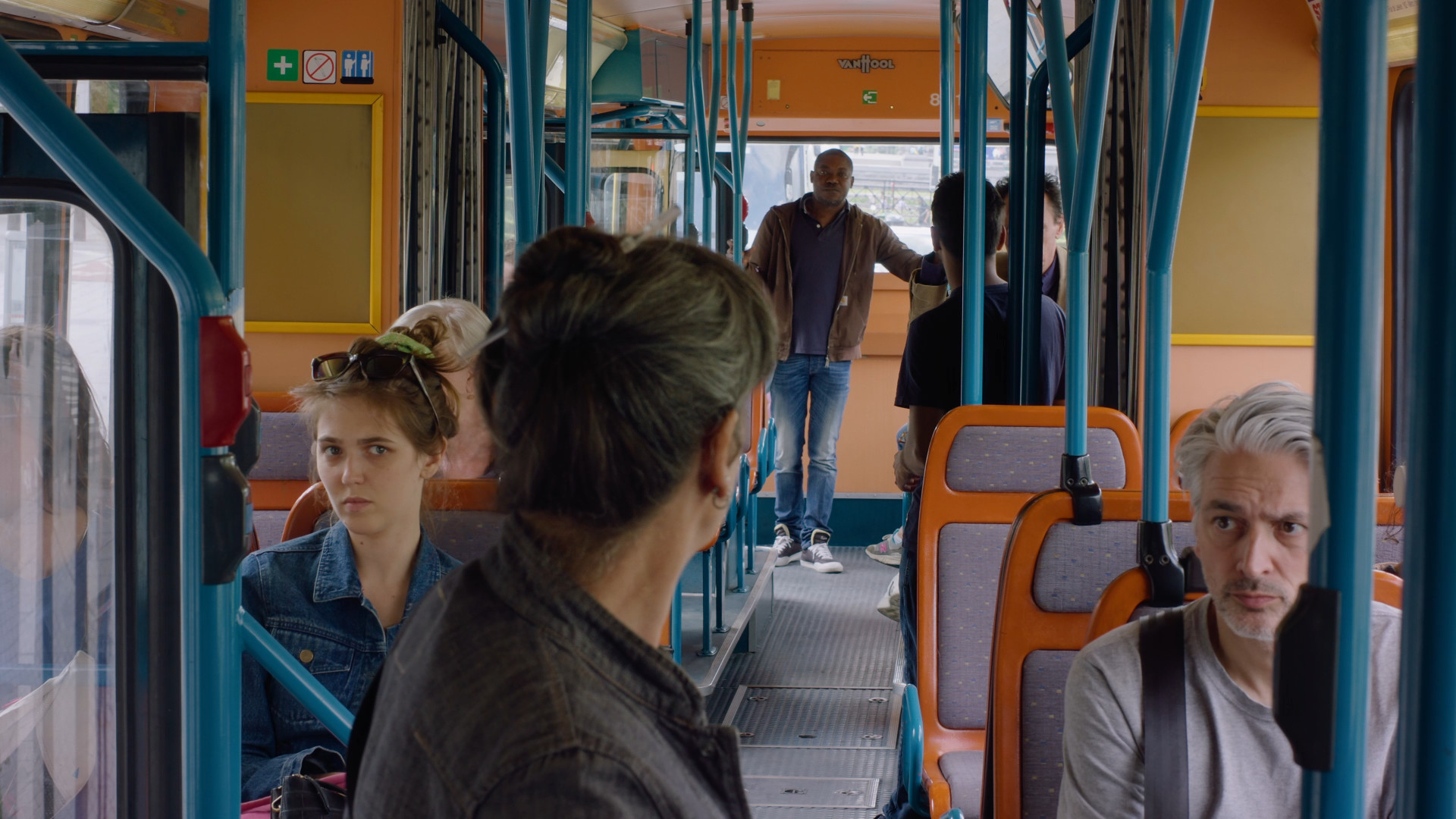 Buy tickets
Humo Award

07-12-2022 20:30 - Auditorium

Flemish Competition: Fiction 3

05-12-2022 20:30 - Auditorium

In aanwezigheid van Cato Kusters, Fien Donckers, Max Blomaard, Nelson Polfliet, Simon van der Zande


09-12-2022 17:45 - Cinema ZED - Grote zaal

Kortfilmfestival Award Winners

11-12-2022 10:30 - Cinema ZED - Grote zaal


Contact information
Simon van der Zande
simonvdzande@hotmail.com
+31 633 69 76 56
Belgium
Credits
Director
Simon van der Zande
Producer
Gillis Cornelis
Sound
Michel Coquette