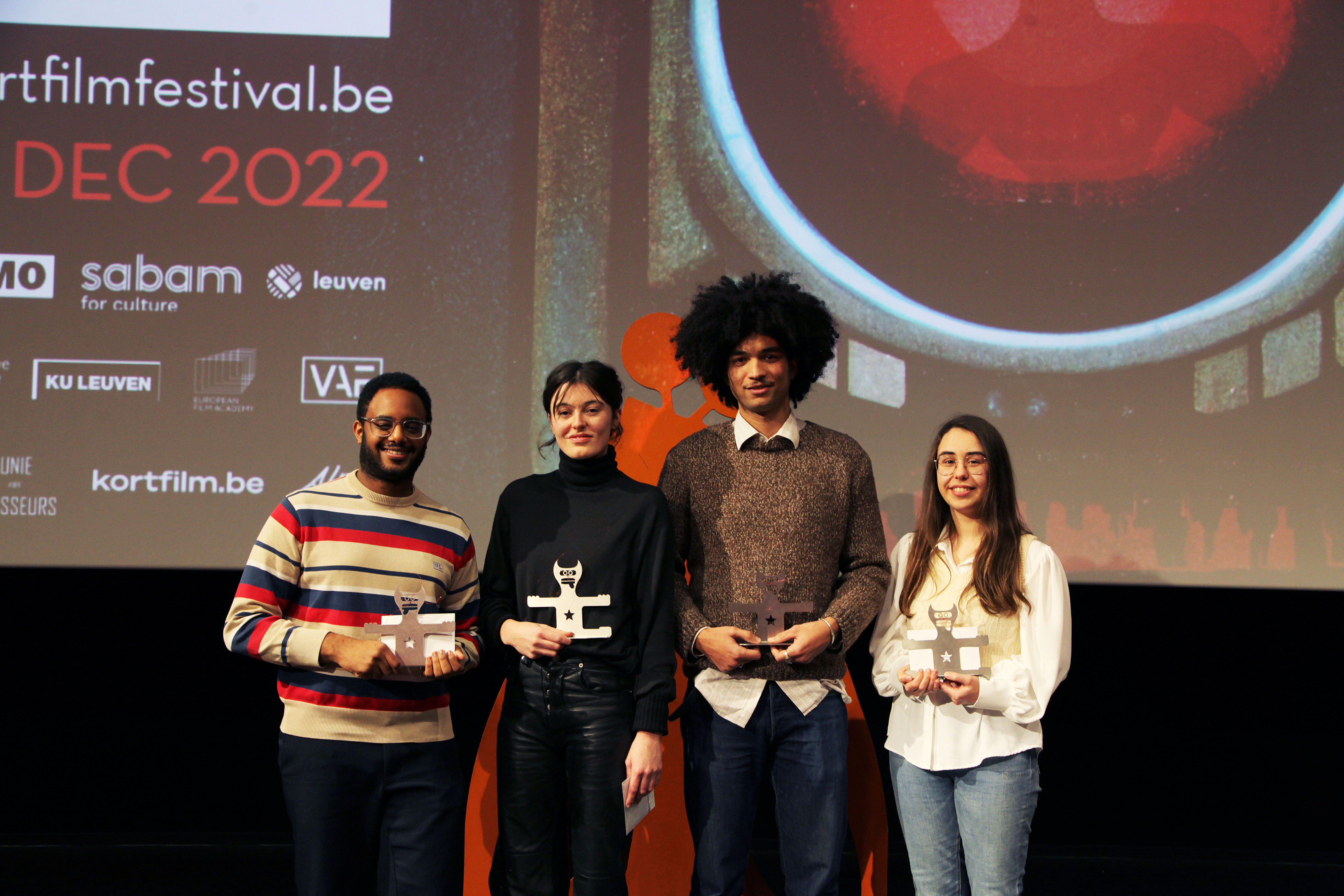 VAF Wildcards
With the Wildcards, the Flanders Audiovisual Fund (VAF) invests in young up-and-coming film talent. Each year, they award the most promising short films by bachelor or master students from Flemish film schools. A jury per category chooses who wins. The Wildcard-winners will not only be festively celebrated, but are also screened at Kortfilmfestival Leuven.
VAF Wildcard Winners
Who will win the extremely sought-after VAF Wildcard this year? The winners will be crowned on Sunday 26 November. The Wildcard winning films can be admired at Kortfilmfestival Leuven.
Guests: Angela Alsouliman, Emma Daelman, giada cicchetti, Marthe Peters
>> Buy tickets
26/11/2023 29/11/2023
03/12/2023
VAF Wildcard Award Ceremony
A VAF Wildcard is a solid boost for your career, as evidenced by past winners who later went on to make it big in the film world. At the festival, you can see the result of the 2020 Wildcard. During the awards ceremony As If It Could will be shown, the short film Ada Güvenir made with the 2020 VAF Wildcard she won.
Guests: Ada Güvenir
>> Buy tickets
26/11/2023