Portrait of a Disappearing Woman
Nelson Polfliet • Belgium • 2022 • 21 min.
Worn out by her daily routine, 59-year-old Sabine decides to leave her local shop for the unknown. Her quickest escape, the village school bus, takes her to the Museum of Fine Arts, where an audio guide helps her find the elevation she was unknowingly looking for.
Part of
Opening Night Canvas Selects Flemish Competition: Fiction 3 Kortfilmfestival Award Winners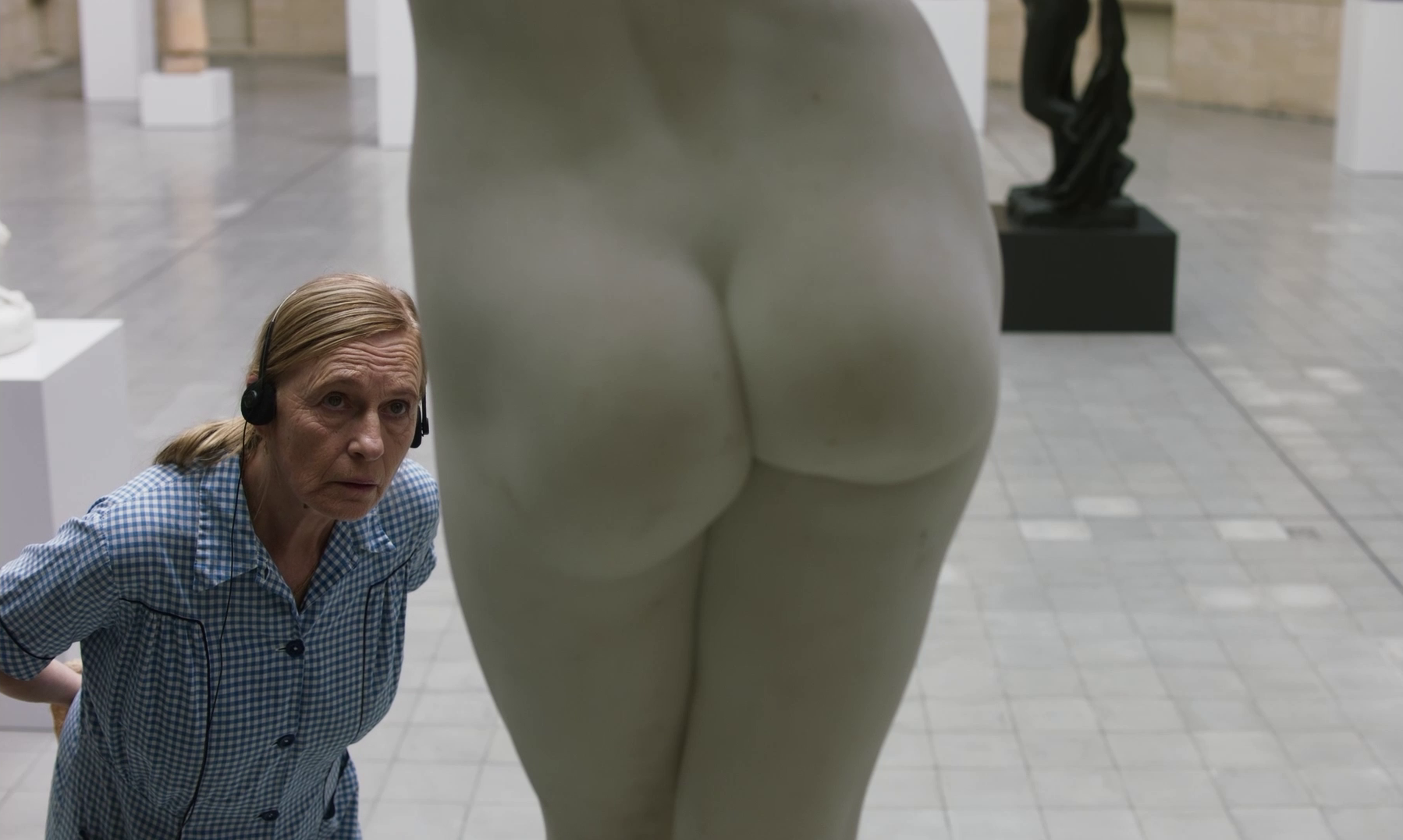 Buy tickets
Opening Night

02-12-2022 20:30 - Auditorium

In aanwezigheid van Charlotte Lybaert, Isis Mihrimah Cabolet, Lara Chedraoui, Marijke Pinoy, Nelson Polfliet

Canvas Selects

06-12-2022 20:30 - Auditorium

In aanwezigheid van Britt Raes, Charlotte Lybaert, Evelien Declercq, Jennifer Heylen, Michael Abay, Nelson Polfliet, Nyk Alidor Dekeyser

Flemish Competition: Fiction 3

05-12-2022 20:30 - Auditorium

In aanwezigheid van Cato Kusters, Fien Donckers, Max Blomaard, Nelson Polfliet, Simon van der Zande


09-12-2022 17:45 - Cinema ZED - Grote zaal

Kortfilmfestival Award Winners

11-12-2022 10:30 - Cinema ZED - Grote zaal


Contact information
Brecht Van Elslande
info@animaltank.be
+32475798891 / +32475798891
Belgium
Credits
Director
Nelson Polfliet
Producer
Brecht Van Elslande, Patrick Hernandez, Véronique Siegel
Editing
Tom Denoyette
Sound
Senjan Jansen